We're excited to announce that audio and video messages are now supported in the Instagram Direct Message channel.
Audio and video files can be attached to any Instagram message in Flow Builder and used in your automated flows. Different media can be incorporated into your flows to keep customers engaged through your DM automation.
New Audio and Video blocks are accessed through Instagram message blocks in Flow Builder: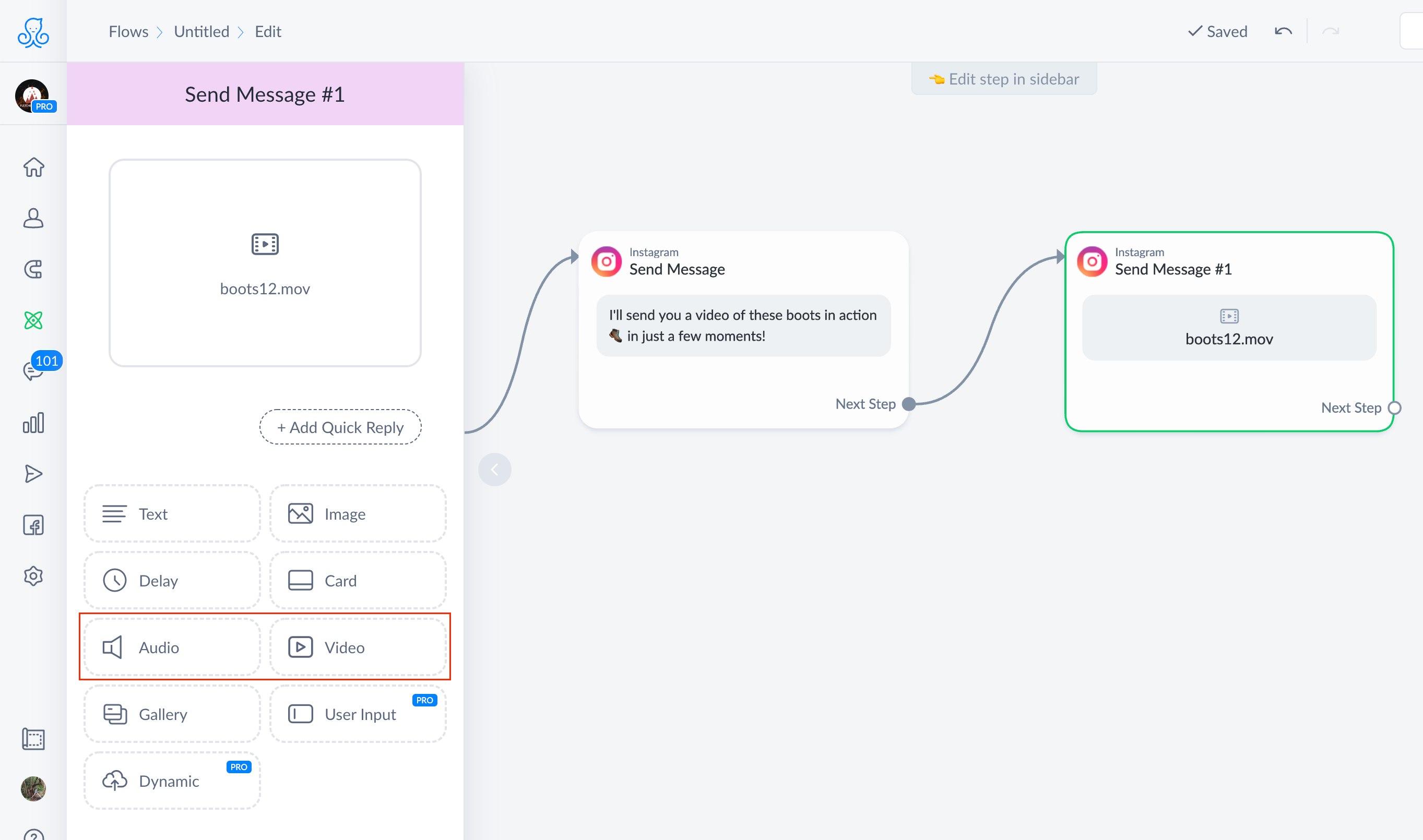 Please note: We are aware that these messages take a bit longer to send. We are working with Meta to fix this.