We've made some improvements to Canned Responses in Live Chat that will allow agents to easily create and find existing responses without ever leaving the Live Chat conversation.
Formerly known as Snippets, Canned Responses are pre-built messages that can be built for agents to quickly reply to frequently asked questions and inquiries from customers.
To create a new Canned Response, simply click the new chat bubble icon with a star, located at the bottom of your text input window in Live Chat, to view a menu of options to manage, find, or create a new message: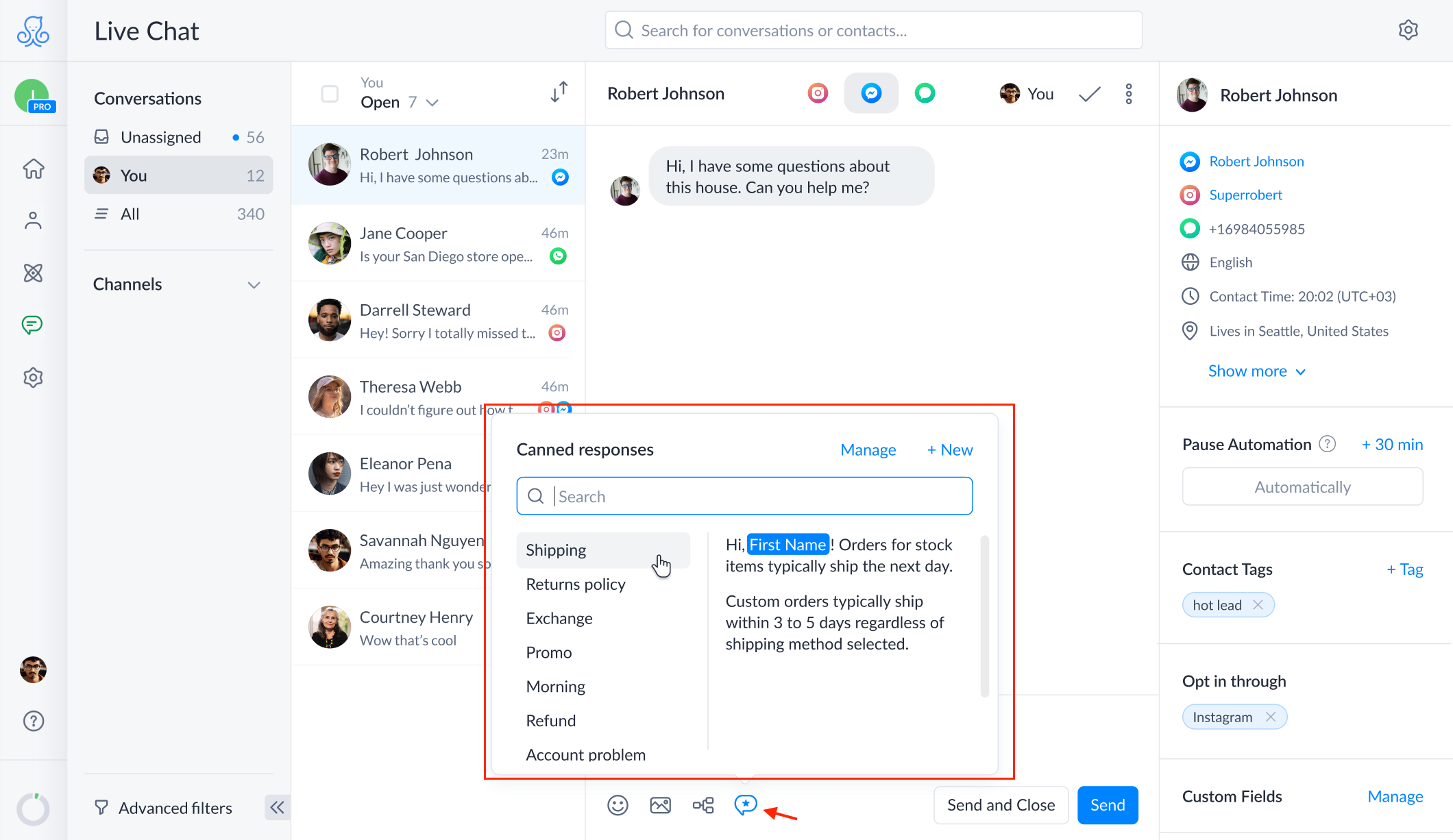 All existing Canned Responses will be displayed in this new drop-down view so agents no longer have to search for them via text input. Canned Responses can still also be managed by accessing the Live Chat section from your Settings.