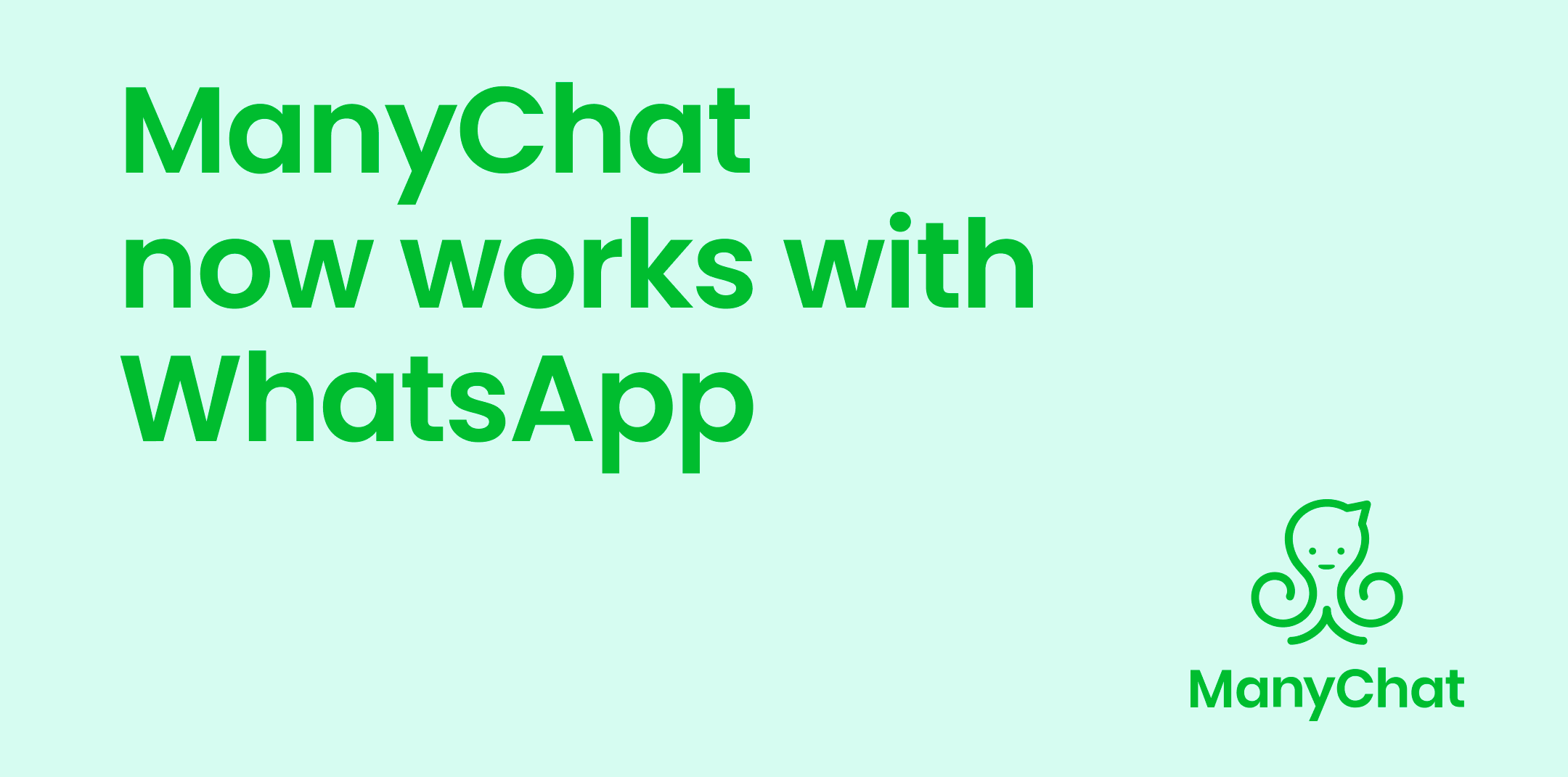 After a successful Beta program, we're happy to announce that we have officially fully integrated with WhatsApp and are open for all businesses to use.
As an official WhatsApp Business Service Provider, ManyChat integrates directly with the WhatsApp Business API, taking the developer work away and allows you to connect with your customers in a few simple steps.
Features for WhatsApp include:
Message Ref URLs & QR Codes
: The ability to create specific links that can be easily sent to your customers and are automatically transformed within ManyChat into QR codes to display to your customers
Keywords
: Design coupon, click-to-WA ad, and other Marketing campaigns to instruct your customers' to send you a specific Keyword or phrase
Message Templates
: Re-engage your customers past 24 hours on WhatsApp*
Live Chat
: Use Live Chat for your whole team to quickly answer and escalate conversations that are coming into WhatsApp and analyze in the Audience section for a more informed view of your customers
Images, Videos, Files, and More!
: Build immersive conversations for your customers by adding images, videos, files, variables and emojis to build a relationship with your customers and have them coming back for more.
*Additional verification is required