Multiple image files can now be selected and sent to contacts in one action during a Live Chat conversation. Users will no longer need to send image files to contacts one by one.
To attach multiple image files, click the image icon at the very bottom of the Live Chat conversation, select the files in the pop-up modal, and hit send.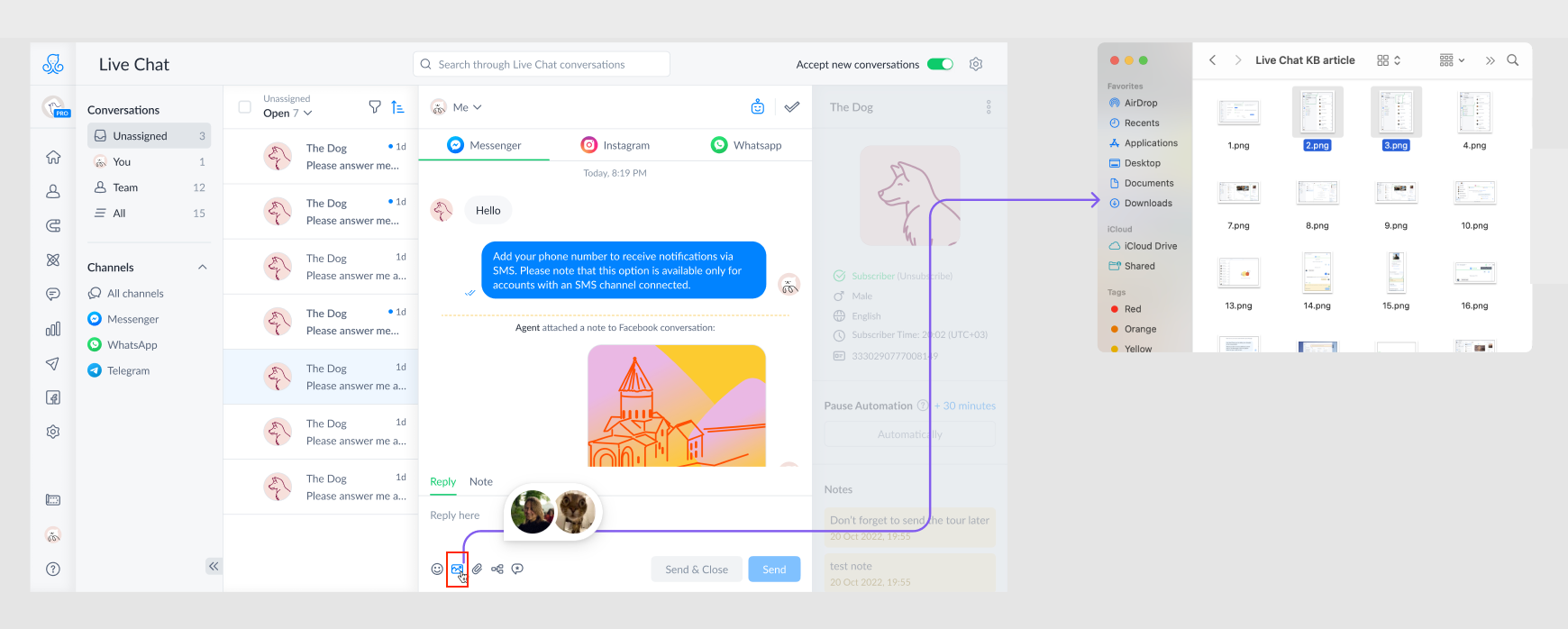 Previews of attached images can be seen in the text input field and can be removed by clicking the 'x' that appears when hovering over the selected image.