We are happy to announce the Telegram channel is now officially available in ManyChat.
You can connect your bot in seconds from your
Settings page section > Telegram > Connect.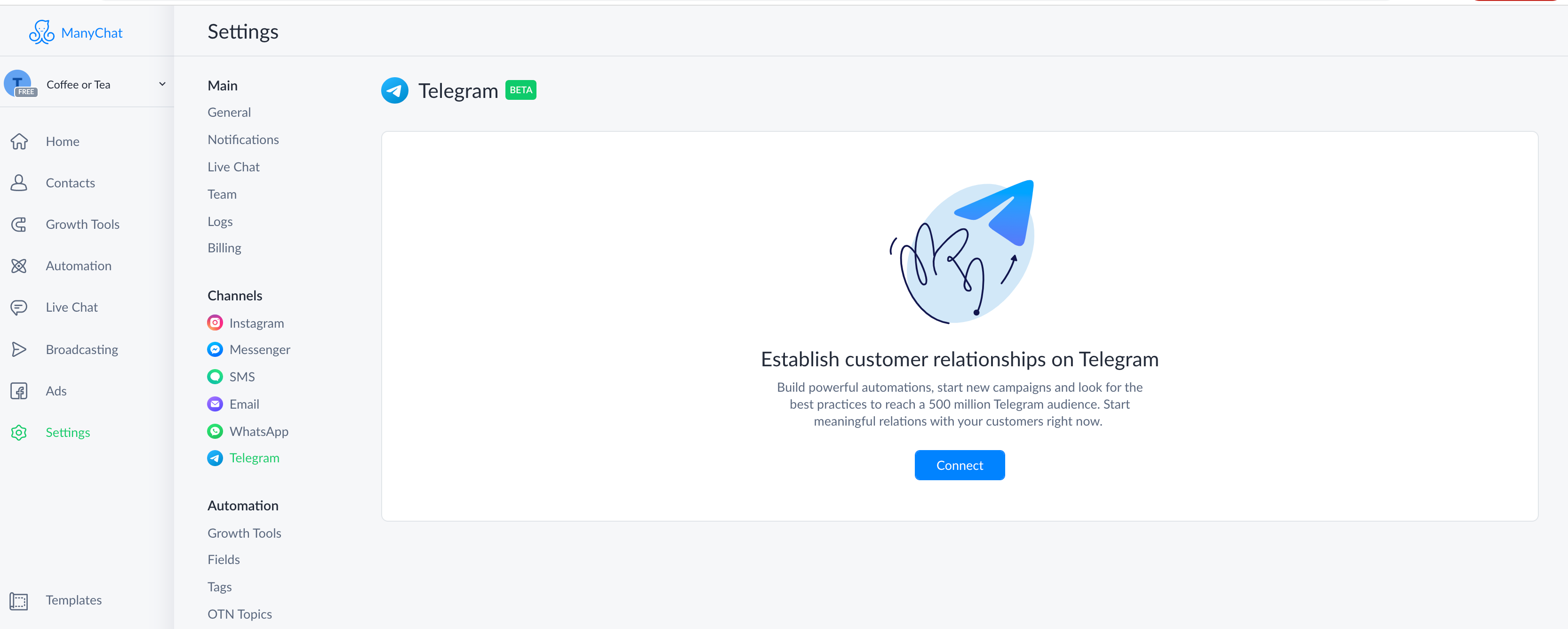 Learn more about Telegram connection
here
.
Telegram channel allows you to re-engage with your contacts, send notifications, follow-ups, and many more. This is possible due to the fact the 24-hour rule does not apply to the Telegram channel which means you are not limited time-wise.
Use the Flow builder to create automation and move your conversations with your clients to one more more messenger of their choice.